---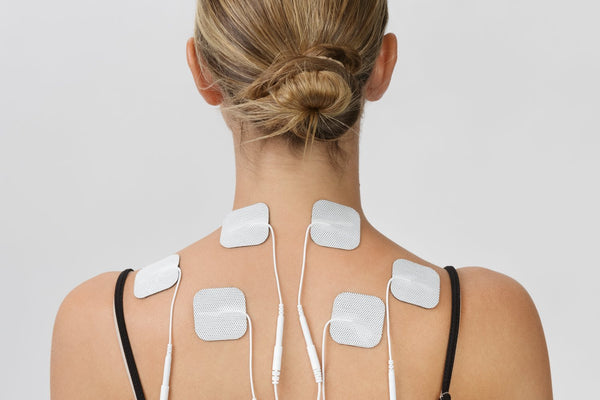 Tens Unit Pads, LuxFit Premium Tens Unit Electrodes Replacement, FDA Approved Tens Unit Replacement Pads. 8 PACK, EMS Tens Unit Gel Pads, Reusable, Long Lasting, Latex Free, Universally Compatible
---
The LuxFit Premium Unit White Cloth Tens Unit electrode pads are made of the highest quality.
TENS Unit Electrodes pads are pre-gelled with long lasting reliable gell for adhesive for re-usability.
These TENS Unit Electrodes are professional quality and very popular with Healthcare practitioners for in-house use with their professional electrotherapy devices. They also make a preferred choice for personal use TENS Unit.
Since the Electrode Pads are pre-gelled, simply place them on the area, and when finished, place them back on the electrode pad (included). Then, place them back into the re-sealable bag included so they stay fresh. The better you care for the electrodes, the longer they will last.
The LuxFit EMS replacement pads are comfortable and non-irritating to skin. They are also LATEX FREE.
Made with flexible solid-carbon for maximum charge and comfort. Can be applied to any contour of the human body - conforms to your body to provide maximum pain relief.
UNIVERSAL TENS UNIT REPLACEMENT PADS - Compatible with most Tens Units and EMS units. Including but NOT limited to: LuxFit Tens Unit, Tens 7000, truMedic TENS Unit, HealthmateForever TENS Unit, Santamedical Tens Unit, Balego Tens Unit, etc.
RESEALABLE PACKAGING FOR LONGER LIFE - 60 DAY MONEY BACK GUARANTEE